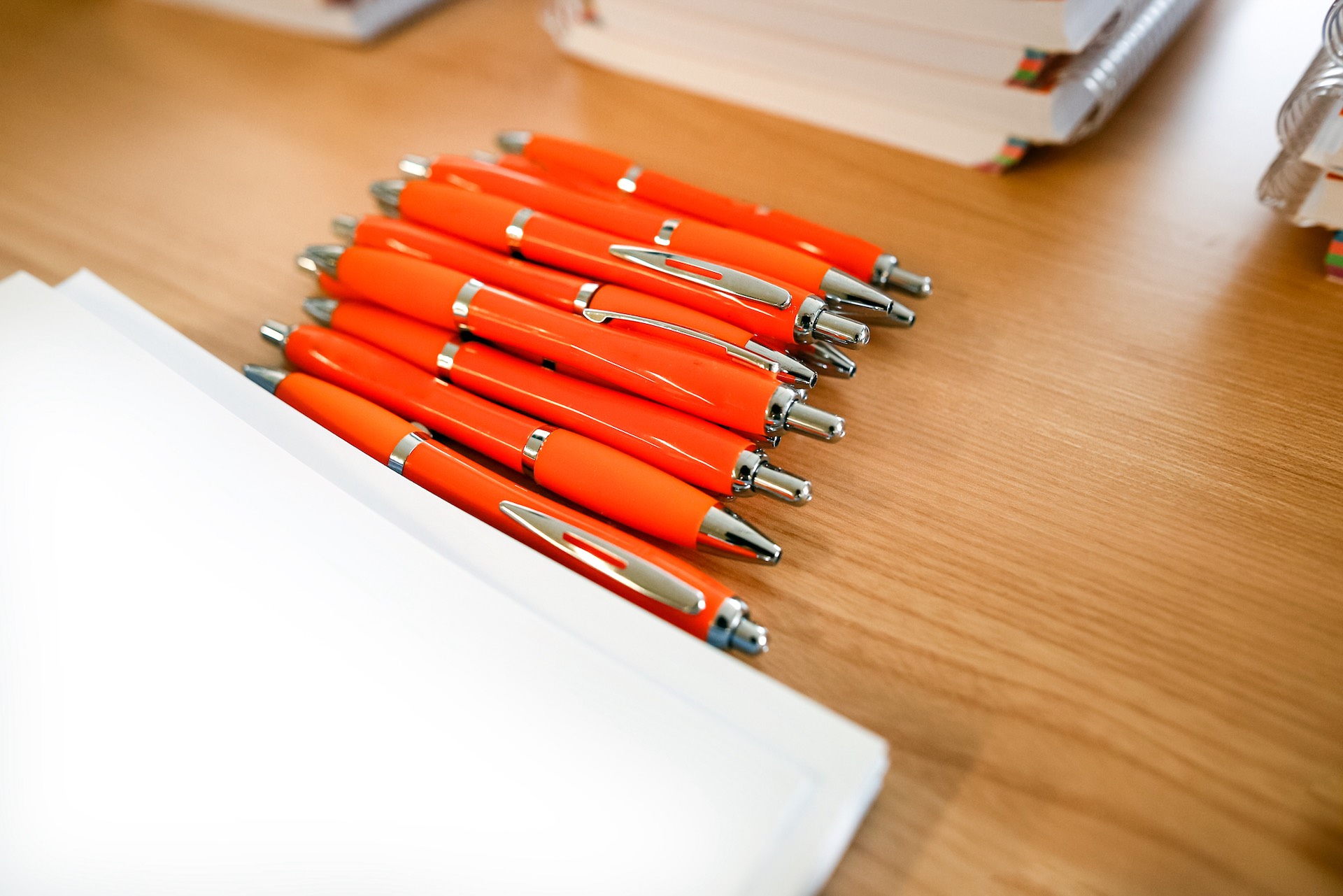 Yard Sign
From yard signs to robo-calls, polling cards to confidential investigative research, Pigeon Creek Designs has everything you need for your next Campaign. We make it our business to get your name, face and message to the right people.
Custom Apparel
Brand your entire wardrobe with Pigeon Creek Designs! Company shirts, screen printing services and embroidery services avaiable for order. Get shirts for an event or uniforms for your crew. No minimum order required!
business printing
Pigeon Creek has a full suite of business necessities available for print! We cover mailers, flyers, banners, yard signs, business cards & so much more. See the services page for more details, or oder now!
business printing
Your logo is the face of your business. It's iconic, speaks for itself, and silently promotes your name wherever it goes. Get it printed on pins, pens, buttons, hats, cardboard cutouts, tee-shirts, nail files, keychains, hand fans, & custom candy wrappers!
FULL-SERVICE BUSINESS PRINTING
& CAMPAIGN SERVICES
YARD SIGNS | BANNERS | MAILERS | BUTTONS | CUSTOM APPAREL | POLL CARDS | ROBO-CALLS | PUSH POLLS | BUMPER STICKERS | PINS, PENS & NAIL FILES
Get started on your campaigning of business needs today!
Get orders of any quantity on most products!
Yard signs – 500 min for poly bags.
Call 610-207-0111 for bulk pricing, or start your order now.
---
Yard
Signs
Promote your name or event where it matters
---
Available in Pollybag, White Corrugated Plastic, and Coated Cardboard materials at several sizes, for the perfect yard sign for your campaign or event.
AS LOW AS $1.00 PER SIGN W/ THE WIRE FRAMES INCLUDED!
Confidential Investigative Research
Since 1993 in PA, NJ, DE, NY, MD, LA and DC.
---
Pigeon Creek Designs specializes in complete individual and corporate confidential investigative research. We locate hidden assets, employment background checks, tracking & identifying sources of social media attacks and non-contact surveillance.
Lists, Signs & Campaign Literature
Easy & cost effective way to reach the right voters to propel you to victory!
---
We can provide your campaign with accurate, up-to-date lists. We are also able to assist with micromailing to specific issue voters. SUPER VOTER LISTS and ABSENTEE BALLOT VOTER LISTS available. All lists can be delivered in a variety of ways.
Robo-Calls &
Push Polling
Call for Pricing or request it as part of your order through our website
---
All calls are FCC compliant. If you are looking for a way around those rules, CLICK HERE. Our call center can handle up to 1,000,000 calls per day. Free cell phone scrubbing for FCC compliance. Free delivery to answering machines. Use your own caller ID or ours. Use your own voice, our voice or a big league endorser. You decide on the date and time for the call campaign.
Poll Cards
Each card fully functional to your needs!
---
If you are running for elected office, you will probably want poll cards for your campaign. Candidates usually hand them out to voters at poll places to let them know who you are and what you stand for. Trust Pigeon Creek with your next campaign with our fast and professional service!
Mailers
Printed, addressed and mailed as low as 45 cents a piece!
---
Reach your ideal audience with our direct mail services. We print in house as well as offer Direct Mail Lists, Targeted Direct Mail Campaigns, and Direct Mail Marketing Services. We print mailers, flyers, postcards and more. Call to get started!
Bumper Stickers
Complete custom content for your message!
---
Campaign bumper stickers and businesses looking to get the word out about the next best thing, can all benefit from Pigeon Creek Designs custom bumper sticker services. We print in house and at affordable rates. Print any size order today! Call to get started.
Promotional Items
Pins, pens, buttons, hats & custom apparel, cardboard cutouts, nail files, key chains, hand fans, custom candy wrappers
---
The question you'll ask yourself is, 'What DON'T they print?' The answer? Not much. Call to get started or get your order created in our easy to use catalog. Check back for the latest updates! All size orders accepted.
Our philosophy is simple: To respect all customers regardless of project size and to deliver our services when promised, to the best of our ability at an affordable price.
Get in touch with the staff of Pigeon Creek Designs
---
Call for questions or bulk pricing at 610-207-0111
Or, fill out this form to give us a detailed response.
You can also place your order right on this site!
GET YOUR ORDER STARTED TODAY